Auto
Georgia Auto Insurance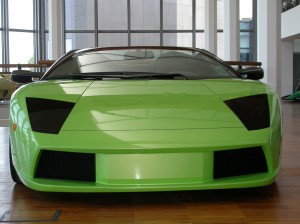 All drivers must maintain auto insurance in Georgia, for as long as they operate their vehicles on the highways of Atlanta, and other major cities within the state. Georgia is a heavily populated area with plenty of traffic moving at high speeds throughout the day.
The streets are constantly filled with commuters traveling on motorcycles, buses, trucks and other vehicles on the highway. Even though, many drivers are careful when driving to avoid hitting other vehicles, there is always the possibility of an accident.
Why Is Auto Insurance In Georgia Is A Must?
One important rule to remember when driving on any highway is that not all drivers are safe drivers. Their minds may be on other distractions, such as talking to someone in the back seat, texting on the cell phone or eating a full meal on the run. No one can control the actions of the other driver in the next car, but what you can do is make sure your are covered in case something does happen.
Georgia law mandates that all drivers are insured at all times. Some drivers wait until their insurance coverage expires and then decide to find cheaper auto insurance in Georgia; this is very risky. Being without insurance coverage even for a short length of time can be devastating and costly. A Traffic accident can happen without any warning. In addition, drivers caught driving without insurance are subject to penalties, fines and even jail time.
Obtaining Auto Insurance In Georgia
Steve Stephens Insurance Agency has been providing auto insurance in Atlanta and the surrounding Georgia counties for almost 50 years. Steve Stephens Insurance Agency can help you find and compare several different insurance companies to help you get the best auto insurance quotes in Georgia.
We are currently offering insurance coverage for the following types of vehicles:
Personal Autos
Trucks – Commercial and Personal use
All Motorcycles
ATV's
Golf Carts, Segways, Scooters
Antique and Classic Vehicles
These coverages are being provided by the following carriers:
Affinity
Foremost
GMAC
Infinity
Progressive
Southern Insurance Underwriters
The Hartford
Travelers
Dairyland Insurance Company
---