Life
Life Insurance Georgia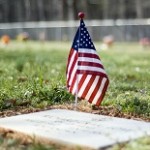 If you are looking for life insurance in Georgia, you are making a wise decision. Sailing through life without insurance is equivalent to ships navigating through stormy ocean waters without lifeboats. Understandably, death is a delicate topic for the majority of people; however, it is a reality that we all must face. People want to make sure their loved ones are safeguarded against financial and monetary loss in the event of a death and the proper life insurance policy will give you the peace of mind and confidence that this will be established.
Loved ones who are dependent on your income could have income replaced through the life insurance policy, particularly if benefits from other sources, such as those from your employer or the government would be insufficient. Medical expenses that are not covered by health insurance would be covered by a life insurance policy, as well as burial and funeral costs and estate administration expenses.
Buying Life Insurance In Georgia
When you buy life insurance in Georgia, all federal and state death taxes can be paid through life insurance benefits. You can even create an inheritance, so that the heirs you name will have monies given to them in the event of your death.
Life insurance in Georgia offers different plans to meet individual needs and concerns; therefore, obtaining the lowest Georgia life insurance quotes can easily and quickly be accomplished online. You will receive expert advice so that you will achieve your desired goals for coverage, with a solution that will best suit your budget.
Quality of service is paramount when looking for life insurance in Georgia, as you will need a trusted source that you can depend upon. Steve Stephens Insurance is that source, as we have been ardently serving the Atlanta metro and Georgia residents for over 48 years. We also have a large portfolio of insurance coverage for each individual policy.