Home and Property
Georgia Property Insurance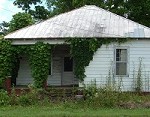 Personal property insurance in Georgia is designed to protect your investments. Whether you want to cover the home and its entire contents, a parcel of land, the furnishings in an apartment or a rental home, there are suitable policies to meet your needs. Even if you do not live on the premises, there are many reasons to have property insurance in Georgia.

Property Insurance In Georgia For Vacant Homes
Vacant homes that are being restored can still be damaged. In fact, sometimes knowing that a dwelling is not lived in is an invitation for damage. Teens and young adults may bust out windows, simply for the challenge, or because they have nothing better to do. Many property owners attempt to maintain a look of being lived in by leaving a vehicle in the driveway or few pieces of furniture in one or two rooms. However, may not deter criminals from figuring out that the property is vacant.
Sometimes thieves will break in to take copper wiring and plumbing lines. These pieces of metal can then be sold for scrap. This can lead to thousands of dollars in necessary repairs. Property insurance in Georgia can help cover such costs should this type of damage occur.
Georgia Property Insurance Protection For Lawsuits And Natural Disasters
In addition to vandalism, property insurance can protect you against lawsuits from individuals who are injured on your property. Children are especially susceptible to injury while playing in or around your property. In the event a parent of a child filed a lawsuit against you, having renters insurance would help to protect you in such an occurrence.
A family home and its entire contents should be protected from all types of natural and unnatural disasters including tornadoes, fires, flooding, vandalism and theft . These situations can arise without warning at the most inopportune times. Having the right property insurance in Atlanta can make a world of difference.
Ask an agent at Steve Stephens agency, about the need for such coverage. With close to 50 years in the insurance agency, Steve Stephens Insurance Agency will be able to answer all your questions and help guide you to the best property insurance in Georgia that is suited for your needs.
We are currently offering Personal Property Insurance to protect your home, manufactured home, rental property, vacant home, home under construction, business, and all water craft through our agency partners:
Bristol West
Foremost
Insurance House
Progressive
Southern Insurance Underwriters
Travelers
---