Renters
Georgia Renters Insurance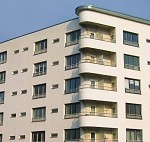 Finding a suitable policy for renters insurance in Georgia is as simple as visiting Steve Stephens Insurance Agency. Steve Stephens works with several insurance companies which helps to eliminate many of the hassles of looking for renters insurance in Georgia.
Why Do You Need Renters Insurance In Georgia?
There are many good reasons to have renters insurance in Georgia. Damage to contents or physical property are often not covered by a leasing company or agent. Furthermore, some leasing companies may not cover the cost of relocating tenants in cases of flooding or severe weather damage. They will also not pay for electronic equipment or furniture that has been damaged.
In many cases, rental companies will not be liable for injuries that occur to your guests in your rented property that result from physical altercations, minor accidents or dog bites. Therefore, it is wise for anyone who has a pet and lives in a leased unit to acquire renters insurance in Georgia.
If your dwelling becomes unlivable, due to severe weather or some other natural disaster, it may take the rental company days to find alternative housing. In fact, many are not obligated to do so. Having renters insurance in Georgia means you can find suitable temporary housing right away, in many cases. Policies can provide such stipulations, with a specific amount allowed for temporary housing. This is a great benefit for those with large families or those with pets, who may not be able to stay with friends and family.
Why Choose Steve Stephens For Your Renters Insurance In Georgia?
Getting the best coverage at the lowest rates for renters insurance in Georgia, means you will need to establish contact with a reliable and knowledgeable agent, who can answer all your questions. Steve Stephens is an Atlanta renters insurance agency that has been serving Georgia residents for nearly 50 years. They can give you the right answers and find the right renters insurance in Georgia, to meet your specific needs.
Renters Insurance provided by:
Travelers
Universal Property & Casualty Insurance Company